Did you know that you can direct your new fans to a specific landing page? Well you can! There are free applications that you can use. Here is the link for the Facebook Applications Directory: Facebook Applications-Click Here!
These are a few that you will be able to choose from:
As examples I will show you the difference between two of these applications. I used HTML + iframe + FBML = iwipa on one page and Pagemodo on the other. In my opinion Pagemodo was the simplest to create. However, HTML + iframe + FBML = iwipa offers YouTube videos and other media on your page.
HTML + iframe + FBML = iwipa:


Pagemodo: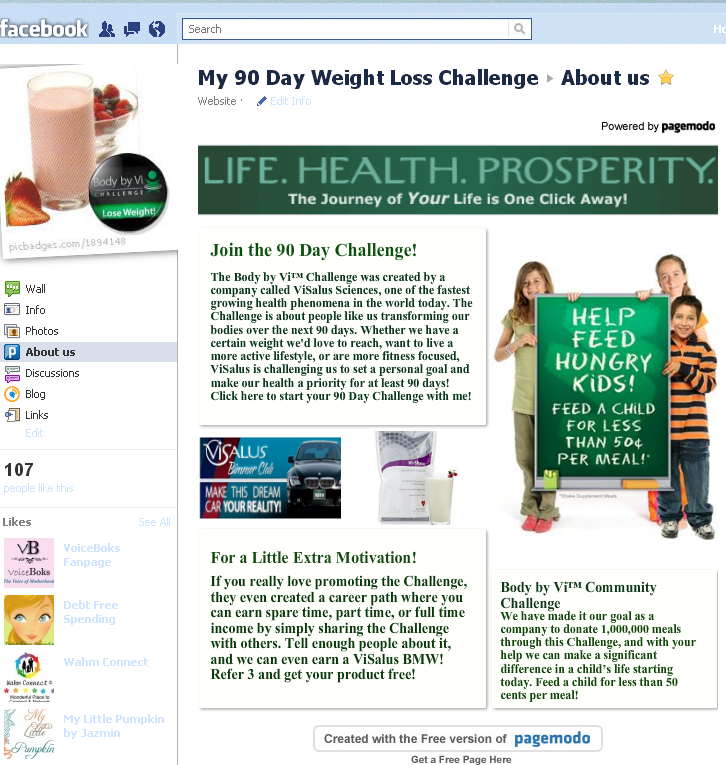 Once you create your Welcome or About Landing Page, then you will have to update the Manage Permissions on your Fanpage.
Step 1:
When you are on your page click Edit Page.
Step 2: Follow the 3 steps shown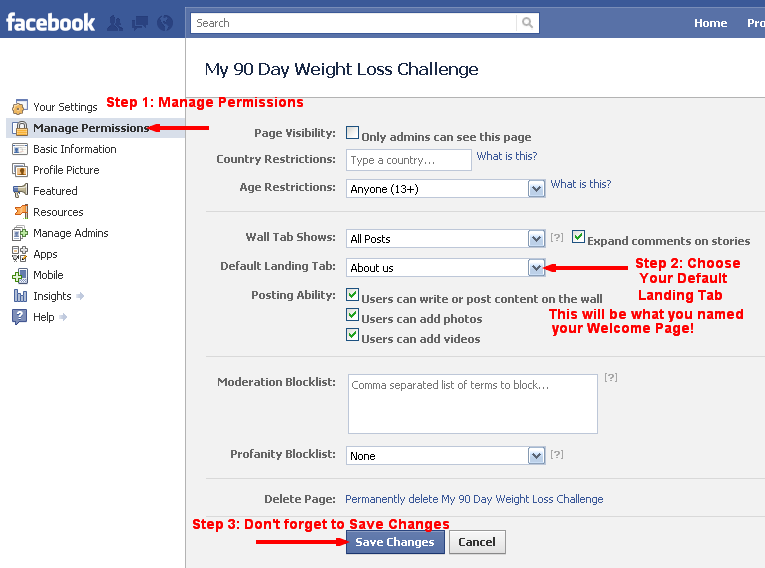 This Welcome Page will only be shown to new fans. Once they "Like" your page they will be directed to your Wall when visiting again. The Welcome tab will still be listed under your profile picture.